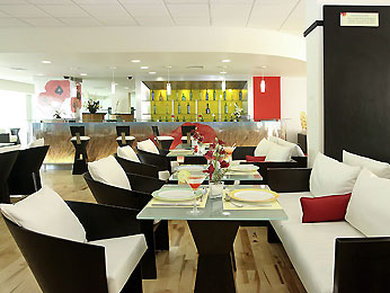 You'll often hear Mexicans talking about "Los Tres Bs (the three Bs)": Bueno (Good), Bonito (Beautiful) and Barato (Inexpensive). Finding Los Tres Bs means one has stumbled upon something appealing that also offers great value.
Though Mexico is well known for high-end resort and luxury hotel options, such as One and Only Palmilla in Los Cabos, Grand Velas Riviera Maya and Las Mananitas just outside of Mexico City, it also offers a variety of attractive mid-priced lodging. This means that educational associations, religious organizations, smaller companies and other groups with limited budgets will be able to plan events without sacrificing location or quality.
Here are some modern, comfortable and well-located options for less than $100 US per night. In some cases, depending on the exchange rate and the location, you can book these properties for less than $60 per night:
City Express. City Express is a mid-priced chain with 53 hotels, located in all of Mexico's major tourist and business destinations, such as Mexico City, Cancun and Leon. The rooms are small but comfortable, and a continental breakfast and Wi-Fi are included in the price.
Hotel Ibis. Ibis is a Spanish brand with outposts in Mexico City, Merida and Guadalajara, among other locations. The Hotel Ibis Guadalajara (pictured) has a prime location just across the street from that city's convention center, Expo Guadalajara.
Hotels One. The One brand is Mexican chain FiestaAmericana's economy class option. You'll find One in business capitals like Mexico City, Monterrey and Toluca, but you can also spend the night in this chain in Acapulco and Playa del Carmen.
Hoteles Mision Express. "Express" is the lower-priced product of Mexico's upscale Hoteles Mision chain. With locations in Celaya, Aguascalientes and other cities in Mexico's heartland, it's a great lodging option for industrial expos or agricultural-related events.
NH Hotels. NH is another Spanish chain with locations in Mexico's business and industrial centers. NH has 12 locations in Mexico, including Mexico City, Queretaro and Monterrey.
For updated Mexico Meetings News, visit Mexico Meetings Network or follow Mexico Meetings Network on Twitter @mexmeetingsnet