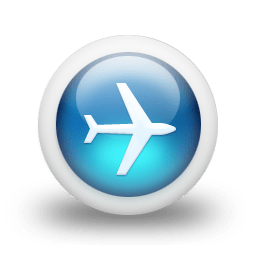 Mexico has great airlift to and from the U.S. and Canada, and there has been continual improvement in connectivity between European capitals and popular Mexican destinations such as Cancun. However, there are times when the most efficient and cost-effective way to get your group to its destination is by way of a charter flight. If you're traveling with a group of 10 or more people, you might want to investigate charter airline options.
Charter airlines quote prices based on the number of travelers, departure and arrival airports, and other factors, including baggage requirements, time of stay in the destination and catering requirements. Being as specific as possible about your group's needs will help the airline to provide you with an accurate picture of your expected costs.
Mexico City, Cancun, Guadalajara, Puerto Vallarta and Los Cabos have well-trafficked airports, and international travelers should have no problem finding commercial flights to these points. However, groups interested in some of Mexico's more intimate destinations, such as the Pacific coast beach resort Huatulco, or the Palenque archeological complex in the state of Chiapas, might find that charters give them the connectivity they're looking for.
A charter is also a great way to get on-demand service to colonial cities such as Merida and Oaxaca, or the Ixtapa-Zihuatanejo beaches, which have regular flights but with lower frequency than at the big airports.
As Mexico's overall airline options have grown, so have the number of companies offering charter service. Volaris and Interjet, Mexico's low-cost carriers, offer charter services, as do point-to-point carriers Aeromar, Magnicharters and Aerobus. Consult their websites for more information and to request quotes.
For updated Mexico Meetings News, visit Mexico Meetings Network or follow Mexico Meetings Network on Twitter @mexmeetingsnet.
Photo: mysitemyway.com